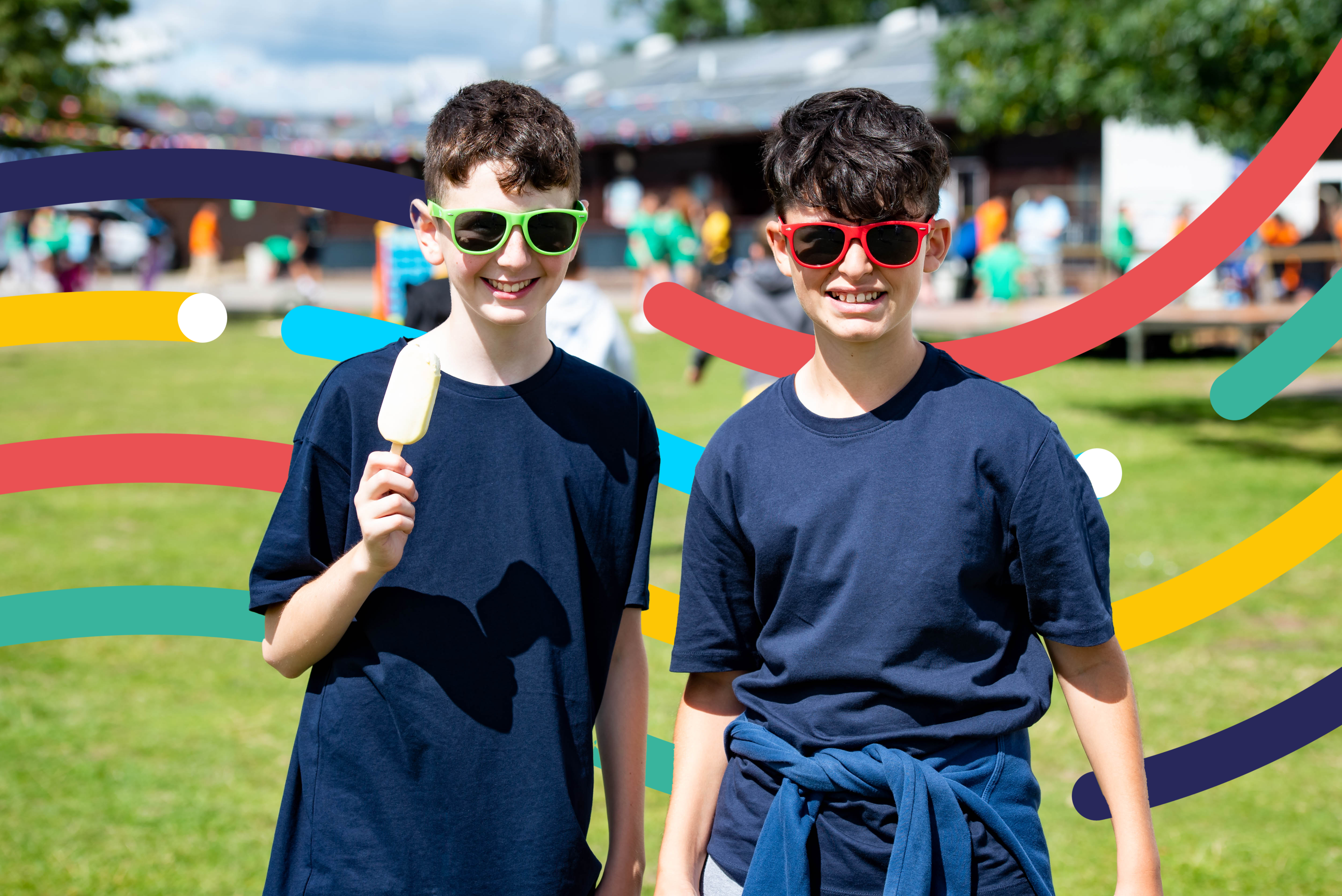 🌟🏕️ JLGB Summer Camp 2023: An Unforgettable Journey of Adventure and Inspiration 🌟🏕️...
JLGB Summer Camp 2023 has been a resounding success, bringing together young Jewish participants (school years 7-13) from all across the UK, Europe and Israel for an extraordinary summer experience filled with camaraderie, adventure, and personal growth.
From the very start the camp was buzzing with excitement as over 750 campers embarked on an unforgettable journey. The camp kicked off with the biggest JLGB Summer Camp in almost 50 years, uniting the youth in a spirited celebration of joy and fun despite a little rain. From exciting highlights like basketball, bangra dancing, steel drums, and fencing in the Skills clubs, to thrilling adventure activities like conquering the Adventure Course, Kit Cars, Caving, and the Giant Swing—every day was brimming with excitement and unforgettable memories.
The JLGB Juniors (school years 3-6) also had their share of incredible adventures, including dance and basketball skills clubs that showcased their talents and boundless energy.
Their enthusiasm and dedication were matched by a surprise visit from JLGB President, The Lord Levy, who met and thanked the young participants and volunteer leaders for their hard work.
The suspense reached its peak with a thrilling murder mystery evening production. The entire camp united as detectives to solve the captivating whodunit, creating memories that will be cherished for a lifetime.
Then mixing up the programming half way through the week, there was a refreshing twist with to camp with incredible water activities, paddle boarding, and the exhilarating Aqua Inflatable Assault Course. Campers also had the opportunity to experience Kruv Maga martial arts from Streetwise and engaging team-building sessions, courtesy of our friends at the Royal Navy.
But the pinnacle of talent and creativity came on with an unforgettable talent show. Young talents from all nations on camp amazed a captivated audience of 750, showcasing their gifts and leaving everyone in awe.
"These young campers have truly shown the power of unity, resilience, and creativity," remarked Camp Director Linda Diamond MBE at JLGB. "We are incredibly proud of every participant and grateful for the support from our all our volunteers, activity providers and pastoral teams. Their passion and enthusiasm have made this summer camp journey an exceptional experience for all."
With a mix of adventure, learning, and unforgettable moments, JLGB Summer Camp 2023 has left a lasting impression on the hearts of participants and leaders alike. The camp has proven to be an empowering space for personal growth and building friendships that will a lifetime.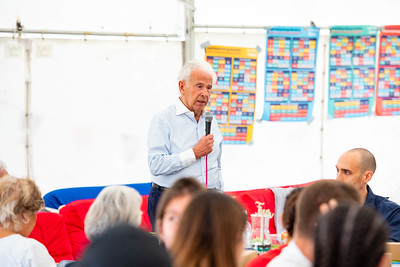 About JLGB
The JLGB strives to help develop a society that values Jewish young people and their contributions to their local and wider communities. JLGB aims to make every effort to train, develop and support Jewish young people through their transition from young person to adult to become active citizens in society. JLGB offers essential life skills and experiences to help young Jewish people transition from empowered youth to engaged young adult. JLGB believe in young people not only as leaders of tomorrow, but as a powerful force for positive change in society today. By removing faith barriers to participation in a fun, flexible yet safe, structured environment, JLGB ensures and enables each Jewish person to reach their future potential. 
For more information on JLGB Camps, weekly groups and awards, visit www.JLGB.org, email hello@jlgb.org or call 020 8989 8990. 
Be yourself. 
Be your best self.
For over 125 years, young Jewish people have been discovering just how brilliant they can be and how they can make the world a better place through JLGB. Whether you're 8 or 18, whatever you want to be, join in and be your best self with us!