Life Changing Adventure
on JLGB Israel Tour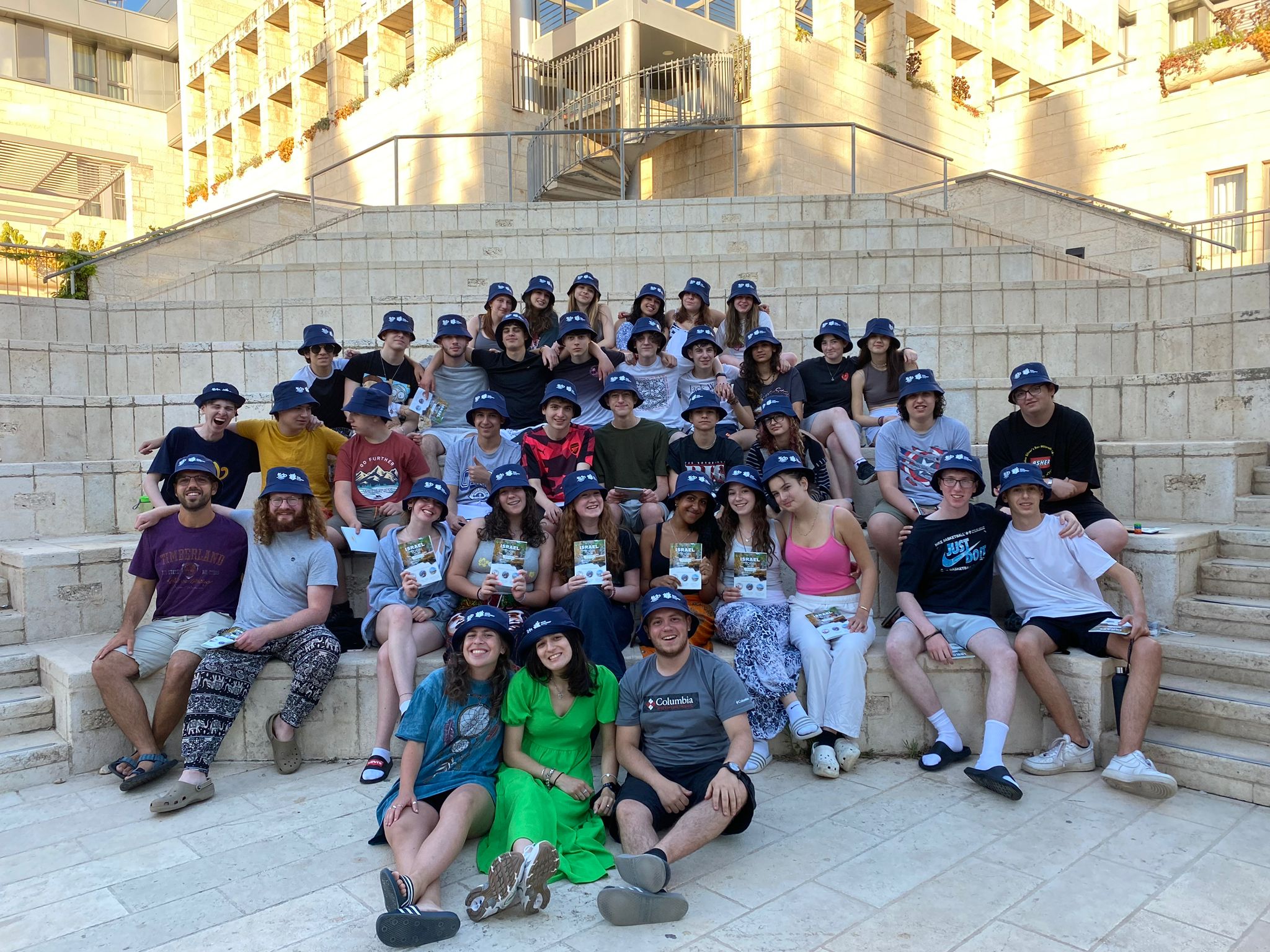 JLGB Israel Tour '23 participants immersed themselves in ancient and modern Israeli culture on a three-week adventure to change their lives. Split into three phases focusing on the past, present and future of the historic country, JLGB Israel Tour participants embarked on a journey through time learning about Israel from biblical times right up to modern day.
Learning about Israeli history in Phase One, Tour '23 stood before the Kotel (Western Wall), the holiest site in Jerusalem and following in the tradition of tucking a note with a personal wish into the Kotel's crevices. Participants delighted in Israel's startling natural beauty, hiking mountains with awe-inspiring views of landscapes below and banana boated on the glistening waters of Israel's largest freshwater lake, the Kinneret. A particular highlight was a very early start to see the iconic sunrise atop Masada, walking through the ruins as they learnt about the terrible massacre that occurred there.
Phase Two turned to recent history and modern day, visiting key sites to discuss the formation of the Jewish state and concentrating on influential Israel leaders such as David Ben Gurion. Many great leaders in Jewish history, including our forefathers and King David, began their lives as shepherds, so to link together Phases One and Two, this mantle fell to the Tour participants as they worked as a team to herd sheep and discussed how this simple activity trained characters from Jewish history to become eminent leaders.
Focusing on modern day, the group explored some of the social, economic and political issues in Israel and spent several days volunteering. Discovering the harmonious diversity of religions that all call Israel home, Tour '23 rode camels with Bedouins and feasted on their traditional cuisine, they visited Druze villages where they learnt about this unique culture, and walked the wonderland that is the Bahai Gardens.
Looking to the future, JLGB Israel Tour dived right in to Phase Three where participants marvelled at Israeli innovation in technology. Wandering round the modern metropolis of Tel Aviv, Tour participants were able to appreciate this remarkable city, buy souvenirs at the markets and swim on the beach.
Throughout the Tour, participants experienced everything Israel has to offer: floating in the Dead Sea, abseiling down the Rimon Crater, water rafting down the River Jordan and much more. All together it makes for an unforgettable experience, creating a special bond with a country and with the people who journeyed with you that will remain with JLGB participants long after the photographs have faded. It is this combination of old and new, team building activities, developing exceptional leaders and fun that makes Israel Tour with JLGB unique.
Applications for Israel Tour 2024 will be opening in November. Register your interest now at www.jlgb.org/israel 
About JLGB
The JLGB strives to help develop a society that values Jewish young people and their contributions to their local and wider communities. JLGB aims to make every effort to train, develop and support Jewish young people through their transition from young person to adult to become active citizens in society. JLGB offers essential life skills and experiences to help young Jewish people transition from empowered youth to engaged young adult. JLGB believe in young people not only as leaders of tomorrow, but as a powerful force for positive change in society today. By removing faith barriers to participation in a fun, flexible yet safe, structured environment, JLGB ensures and enables each Jewish person to reach their future potential. 
For more information on JLGB Camps, weekly groups and awards, visit www.JLGB.org, email hello@jlgb.org or call 020 8989 8990.