It's critical we re-build young people's resilience

Take part in the world's leading achievement award for young people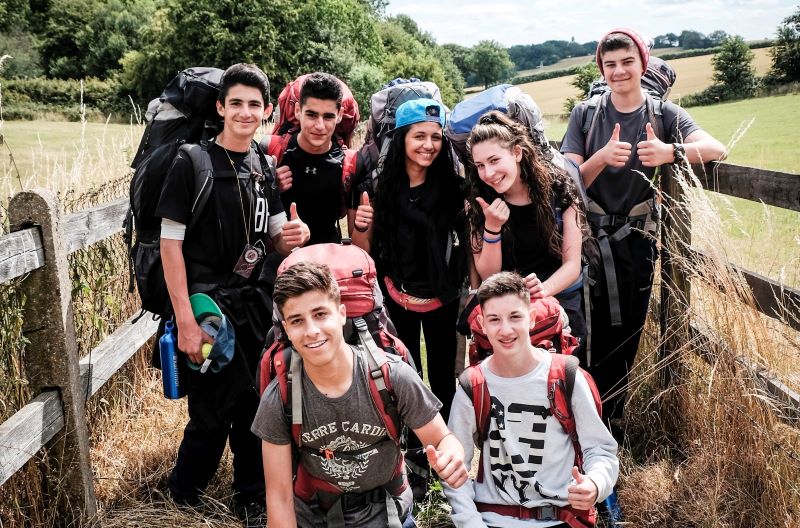 Now more than ever it is vital to ensure that young people do not miss out on the necessary extra-curricular activities that are proven to help their academic attainment and, perhaps more importantly than ever, support their mental health.
A recent study found that more than 70% of young people taking part in the Duke of Edinburgh's Award (DofE) felt that extra-curricular activities were being de-prioritised because of academic pressures due to the impact of Coronavirus. With 83% of young people also stating that the pandemic has worsened their mental health, widespread evidence shows that it is critical that they are able to take part in development programmes like the DofE. These activities will be key in helping young people to reconnect properly with friends and their communities, and re-build their resilience and confidence, so they are better able to make progress in the classroom.
As the world's leading youth achievement award, DofE equips young people aged 14 to 25 with the skills, experience, and confidence they will need to successfully navigate adult life. On completion, young people will receive an Award which is highly recognised by colleges, universities, and employers.
Speaking about the DofE, HRH The Earl of Wessex said that "In this present climate the DofE is going to be even more important than ever before because it's those skills and experiences which are going to be looked for. It's that sense of achievement that young people desperately need. They need to feel that they've really accomplished something and that's really important for their own self-confidence and their own self-belief."
JLGB has delivered the Duke of Edinburgh's Award for the entire Jewish community since the Award first began in 1956, working to ensure that every young Jewish person can access a Kosher and Shabbat friendly DofE provision. With the generous support of the Pears Foundation, JLGB now enrol over 900 Jewish young people for their Kosher DofE each year across Jewish schools, youth groups, synagogues, and community centres around the UK. 
The Bronze DofE Award is for pupils in Year 9, Silver is for those in Year 10 and Gold is for those in Year 11+. All stages of the Award give young people the chance to try something new, learn life skills and make a difference through the Volunteering, Physical, Skills and Expedition sections. With Silver there is no requirement to have already done or completed your Bronze Award, and with Gold there is no requirement to have already done or completed either your Bronze or Silver Award.
DofE is all about going the extra mile – gaining new skills, pushing yourself physically, helping others and exploring new horizons. At the same time, you'll gather friendships, experiences and memories that will last a lifetime. As the Award is split into different sections you have the independence to be in control of what you do, there's no-one telling you what to do and when to do it.
It costs just £199 to take part in Bronze DofE, £219 to take part in the Silver Award and £299 for the Gold Award. For readers of the Jewish Chronicle, JLGB are exclusively offering £20 off when you use the discount code: CHRONICLE20  
Please don't let finances be the reason your child does not take part. Through JLGB, monthly payment plans, and financial assistance are available for families in need, to ensure that all Jewish young people can access and take part in this important development programme. Please contact the JLGB team on 020 8530 8220 or dofe@jlgb.org and any help needed will be kept in the strictest confidence. 
Following nearly two years of restrictions and upheaval, it is vital that young people now have the opportunity to get outside, away from screens and have quality time with their friends. Sign your children up now at: www.jlgb.org/dofe.
Be yourself. 
Be your best self.
For over 125 years, young Jewish people have been discovering just how brilliant they can be and how they can make the world a better place through JLGB. Whether you're 8 or 18, whatever you want to be, join in and be your best self with us!