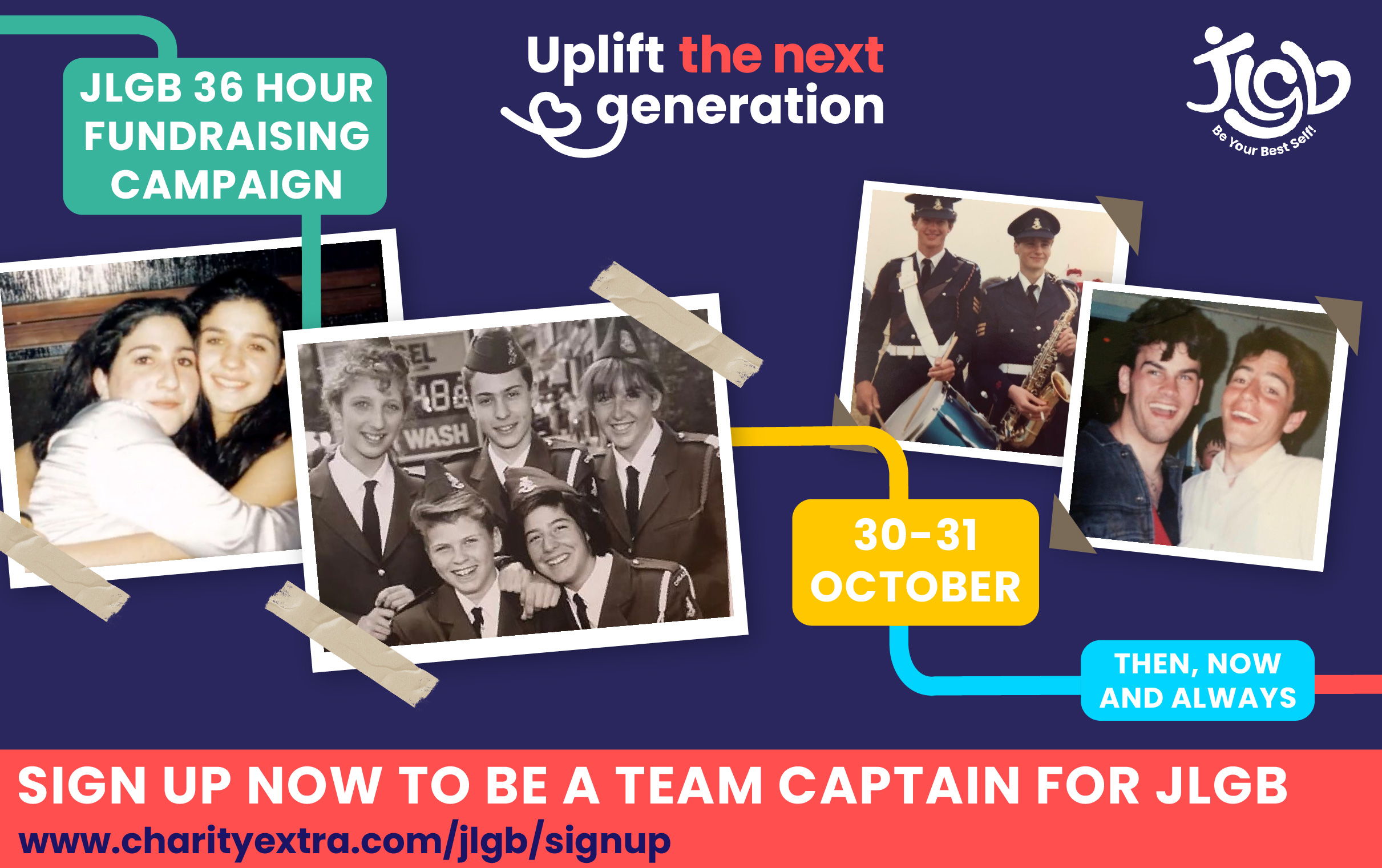 JLGB Uplift the next generation 36 hour Fundraiser
From Sunday 30th - Monday 31st of October we will ask you to reach out to your family, friends, colleagues and loved ones to ask for their much-needed generosity. These donations are vital to help JLGB continue to provide affordable activities for all Jewish young people.
For 127 years, we have been here to offer essential life skills and experiences to help young Jewish people transition from empowered youth to engaged young adults. We believe in young people not only as leaders of tomorrow but as powerful forces for positive change in society today.
With the rising living costs, we want to be able to provide subsidies for young people to ensure that JLGB is accessible to all.  For this we need your help.
If you chose to be a team captain, you will be given your unique crowdfunding link to send to your family and friends. We'll also provide you with some wording, videos and graphics to use if you'd like.
We ask you to reach out to everyone in your network during the campaign to ask if they would donate, helping to reach more people than would ever otherwise be possible.
We are hoping to get 200 Captains and already have lots signed up. For more information on what being a Team Captain entails, please watch this 2min video - https://vimeo.com/729924950.
Please help continue the story…
Sign up to be a team captain at www.charityextra.com/jlgb/signup
Useful Information
WHAT IS JLGB'S FUNDRAISING CAMPAIGN AND WHEN IS IT RUNNING?
The JLGB Fundraising Campaign is a matched giving campaign that will take place from 10am on 30th October to 10pm on 31st October, collecting donations via the Charity Extra portal. For just 36 hours, every donation we receive will be doubled by generous match funders.
HOW MUCH DO YOU NEED TO RAISE FROM THE CAMPAIGN?
We're hoping to raise significant funds for JLGB for the many young people who would not otherwise have the financial means to join the different activities we provide. Over 4,000 young people participate in JLGB activities each year, with a significant rise in demand for financial assistance; particularly this year. With the rising living costs, we want to be able to provide subsidies for children to ensure that JLGB is accessible to all.
DO ALL DONATIONS GET MATCHED, REGARDLESS OF SIZE, AND WILL THEY BE MATCHED OUTSIDE OF THE 36 HOUR CAMPAIGN?
WILL MY MATCHED DONATION BE ELIGIBLE FOR GIFT AID?
Every single donation made during the 36 hour campaign period will be matched and eligible for Gift Aid provided the donor is a UK taxpayer. Only donations made during the time of the campaign will be matched.
WHAT'S MY ROLE DURING THE CAMPAIGN?
As a Team Captain, you're the engine of this campaign. By opening up your heart (and your contact list!) you have the power to make sure that the campaign reaches as many people as possible. You will probably know first-hand from your experience of JLGB what a wonderful organisation it is and how it's helped change all of our lives and we want to make sure we can help change the lives of the next generation.
AS A TEAM CAPTAIN, WHAT DO I NEED TO DO IN THE RUN-UP TO THE CAMPAIGN?
Once you are signed up as a Team Captain please start to think of any friends, family members, colleagues, or anyone you know who might want to support the campaign.
Please also note the following three points:
1. Save the date and join us for a short Zoom launch for all Team Captains at 8pm on Wednesday 26th October.
2. Your contacts will be inspired by your JLGB story and this will help them to connect with why to donate., in turn helping us to raise more so please either login to your profile on the Charity Extra site and add a short personal note or email it to campaign@jlgb.org and we will upload it for you.
3. If you or any of your contacts needs tech help to send out the campaign please let us know. You are welcome to join us in the office on the Sunday or Monday of the campaign or we can send someone out to you to help you.
We will provide you with content to share via WhatsApp and social media the week before.
HOW DO I REACH OUT TO MY CONTACTS TO DIRECT THEM TO MY TEAM PAGE? WILL I RISK ANNOYING MY CONTACTS BY REACHING OUT TO THEM MULTIPLE TIMES?
It's entirely up to you! You'll know how best to reach out to the people you know, but we recommend getting in touch with them before the campaign launches and then again while it's live so they can feel the magic of seeing their donations double in real-time. As the campaign continues, feel free to nudge those who haven't yet given!
CAN MY TEAM DONATE USING CASH, CHEQUES, OR CHARITY VOUCHERS, OR DO ALL DONATIONS NEED TO GO THROUGH THE CHARITY EXTRA PLATFORM?
CAN DONATIONS BE MADE OVER THE PHONE OR BY BANK TRANSFER?
The Charity Extra website is worldwide and takes every currency and most debit and credit cards. If you or any of your contacts would like to donate by phone or bank transfer please contact JLGB HQ 020 8989 8990.
WILL I BE NOTIFIED WHENEVER SOMEBODY DONATES TO MY PAGE?
Yes – we'll send you a link to direct your friends and family to a fundraising page exclusively for your team. You'll be notified each time a donation is made. Besides, the donor will receive an instant thank you and email receipt.
WHY CAN'T I START SENDING OUT MY LINK NOW?
Your team's donations won't be doubled until the campaign goes live at 10am on 30th October. That's why we'll wait to send you the link until Saturday evening - 29th October, to ensure your incredible fundraising efforts have the maximum impact.
About JLGB
The JLGB strives to help develop a society that values Jewish young people and their contributions to their local and wider communities. JLGB aims to make every effort to train, develop and support Jewish young people through their transition from young person to adult to become active citizens in society. JLGB offers essential life skills and experiences to help young Jewish people transition from empowered youth to engaged young adult. JLGB believe in young people not only as leaders of tomorrow, but as a powerful force for positive change in society today. By removing faith barriers to participation in a fun, flexible yet safe, structured environment, JLGB ensures and enables each Jewish person to reach their future potential. 
For more information on JLGB Camps, weekly groups and awards, visit www.JLGB.org, email hello@jlgb.org or call 020 8989 8990.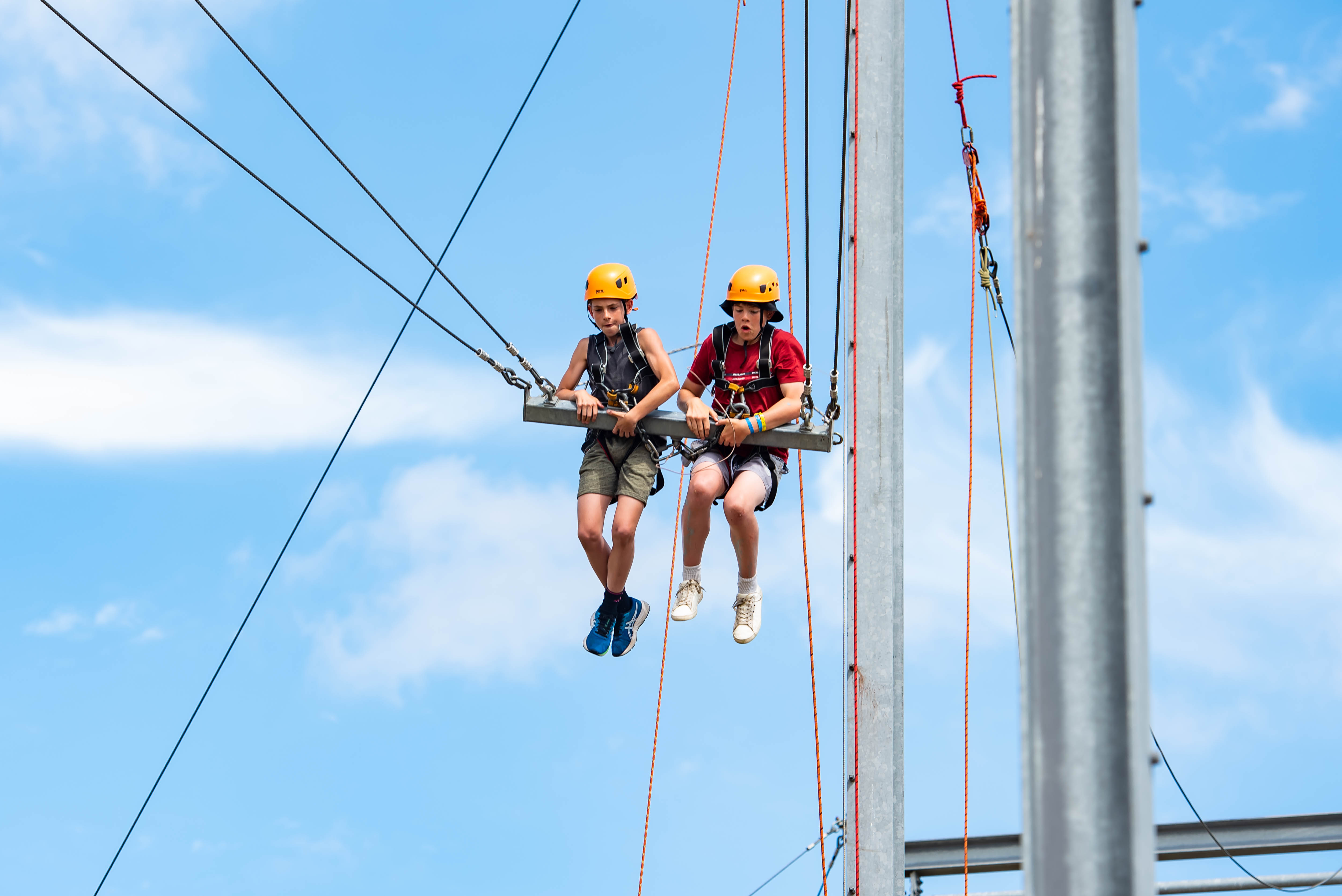 Be yourself. 
Be your best self.
For over 125 years, young Jewish people have been discovering just how brilliant they can be and how they can make the world a better place through JLGB. Whether you're 8 or 18, whatever you want to be, join in and be your best self with us!