JLGB is so much more than a youth group:
It's a proven investment in your children's future.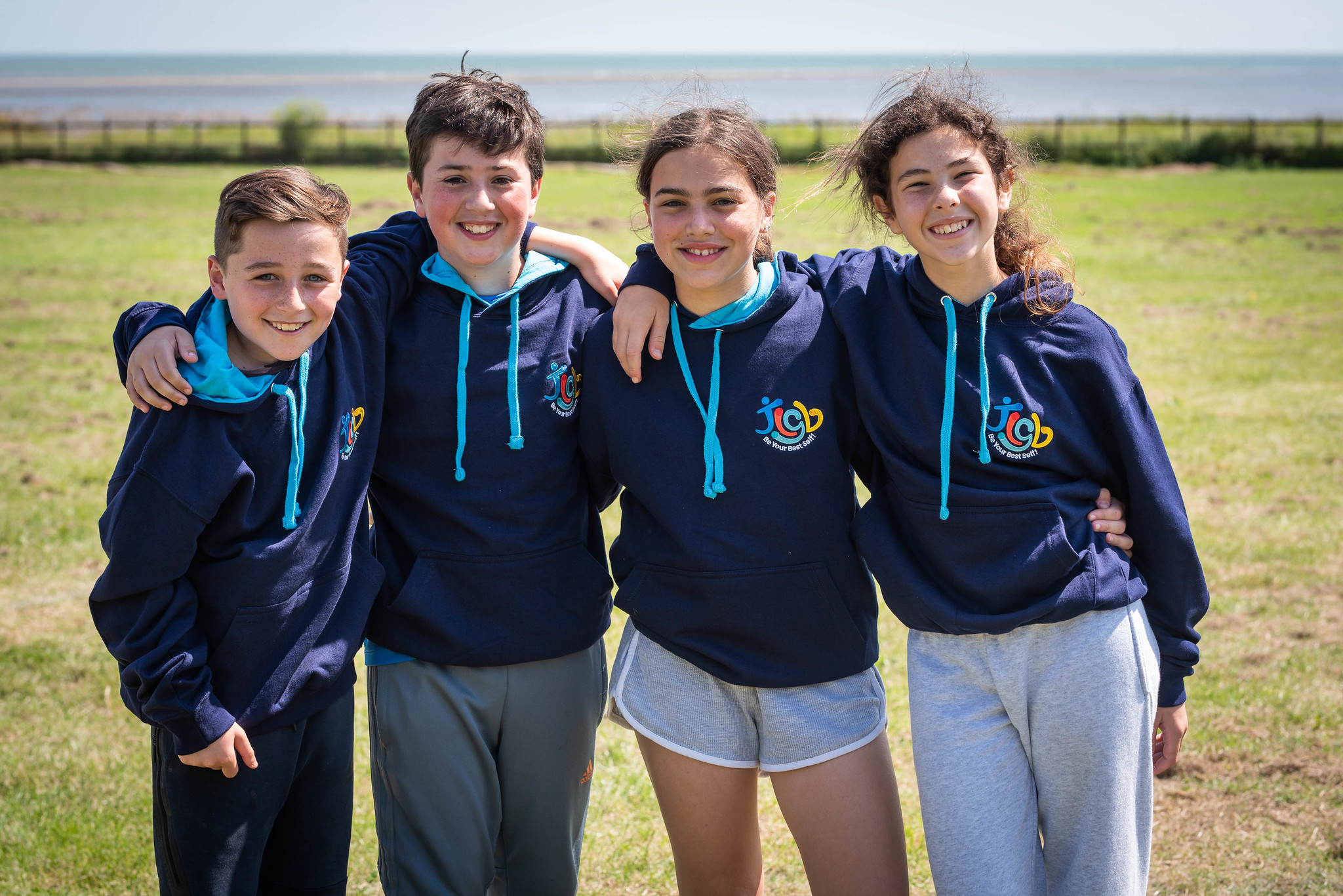 Thousands of young people benefit from JLGB's character-building and life-enhancing skills programmes
As JLGB weekly groups return, parents make an important commitment to your children's future by enhancing their potential with JLGB. After 18 months of award-winning online programmes with JLGB Virtual, and a couple of pilot returns in between lockdowns, in line with government legislation and National Youth Agency Guidelines, JLGB are set to return to face-to-face local weekly activities across the country this October.
During this long hiatus, JLGB has been able to implement many changes that have been long in the pipeline and are now coming to fruition as our weekly groups finally reopen. Lockdown has been tough in so many ways, but it's also been a catalyst for upgrading and creating new digital systems that have streamlined the way JLGB activities run at local and national level.
'JLGB FUEL' is the new centralised system that powers local groups, providing them with shared themes and resources and programmes, further enhancing JLGB's impact across the UK. This means that JLGB can open up new groups in new areas with minimal effort and in greater partnership with local communities.
At JLGB we focus on the individual and aim to recognise and enhance every young person's potential, building their character to develop their leadership, communication, organisation, initiative, resilience, confidence and creativity. Our local weekly groups have skilled up and empowered Jewish young people across the UK, giving them a wide range of new skills while honing their unique abilities to enable them to achieve in the future.
On a national level, our 'evolve - youth volunteering & skills initiative', continues to remove barriers so that all Jewish young people can participate in programmes and national volunteering awards recognised by universities and future employers, such as the Duke of Edinburgh's Award and National Citizen Service, without compromising on religious practice.
Building young people's assets and enhancing their skills starts from as young as 8 years old at your local JLGB group. Skills programmes, run by young leaders, are delivered at our 30 weekly groups all across the UK. Find a group reopening soon in your area, including:
Barnet, Birmingham, Borehamwood, Brighton, Bushey, Cardiff, Edgware, Finchley, Glasgow, Hampstead, Kingston, Leeds, Liverpool, Manchester, Mill Hill, Muswell Hill, Newcastle, Nottingham, Oxford, Radlett, Shenley, Redbridge, Wimbledon, Woodford and more.
Places will be limited, so parents please make sure you register in advance online at: www.jlgb.org/local
Cidney Miller, JLGB's National Youth Representative and Virtual Youth Host, aged 17, said recently:
"JLGB Virtual has been the most amazing experience to not only play a part in, but to also watch the incredible activities presented to all the young people stuck at home. However, I can't wait to see my friends in person instead of over Zoom, which is why I'm so excited to return to face-to-face activities! All the changes that JLGB has made will make JLGB more youth-led than before and with a whole new set of programmes to interest everyone, I just can't wait to get back!"
To find out more about your local JLGB, call 020 8989 8990, email hello@jlgb.org or find @JLGBHQ on Facebook, Instagram and Twitter.
Be yourself. 
Be your best self.
For over 125 years, young Jewish people have been discovering just how brilliant they can be and how they can make the world a better place through JLGB. Whether you're 8 or 18, whatever you want to be, join in and be your best self with us!