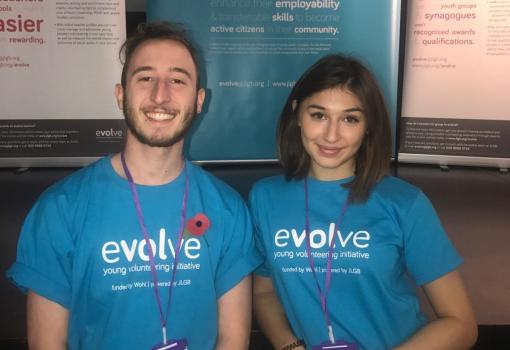 Intern Programme Huge Triumph
Paid internship opportunities for JLGB award participants!

Superstar interns, Dan, Ellie and Matthew spent their gap year making a huge impact across JLGB including communications, heritage projects and digital systems, follow in their footsteps and join our prgramme this coming year.

Have you finished school or university and are wondering about next year's plans? JLGB have the perfect opportunity - we are looking for paid interns for exciting roles in the communications, volunteering, digital systems and Duke of Edinburgh's Award teams.
All internships are paid, full-time (flexible) roles beginning in September 2018, until the end of August 2019.
Communications Internship
This internship offers you the chance to develop their verbal, written and digital communication and marketing skills, helping to write and distribute articles and promotional materials through a wide range of media... Read more
Digital Systems Internship
This is a brand-new, dynamic and forward-thinking role which offers you the chance to enhance you digital and technological skills. You will help to facilitate the smooth and effective running of a large national organisation... Read more
eVOLve Youth Social Action Internship
If you love working with young people and charities and have a flair for planning and organising events then our youth social action internship is for you! Support thousands of young people to engage in meaningful volunteering and social action projects and gain awards and recognition for their dedication... Read more
Duke of Edinburgh's Award Internship
Make a positive difference in young people's lives by supporting them through the whole of their Duke of Edinburgh journey. This includes recruitment work in schools, inspiring young people to sign up, field work on expeditions and supporting participants to achieve their awards safely and to the best of their abilities... Read more
These opportunities will enable you to gain valuable experience to build your CV and will provide you with transferable skills, which can be applied in many areas of working life.
"Since starting at JLGB we have developed specialised skills, found lifelong friends in our colleagues and the volunteers and are more prepared than ever to make our way in to both the academic and working world. The experience of working at JLGB has been life-changing for us and we are so glad that we applied. We highly recommend you do the same."
Dan, Matthew and Ellie, JLGB Interns 2017-2018
For more information on these internships please visit: www.jlgb.org/internships
To apply, please send a copy of your CV and a covering letter to: vacancies@jlgb.org