JLGB Trustees Agree Major Governance Reform
It is a historic and exciting time for JLGB as at the recent Annual General Meeting, members and trustees voted unanimously to reform the constitution and bring on board the first of a series of new trustees. Over the last year, JLGB has been conducting a governance review led by outgoing trustee Michael Livingston to support and reflect the phenomenal expansion of the JLGB in recent years.
Each year thousands of young people participate in local JLGB activities and take part in a journey of age-progressive, faith sensitive national achievement awards through JLGB partnership programmes. These initiatives, including the Duke of Edinburgh's Award, National Citizen Service, vinspired and the Yoni Jesner Award, enable young people to develop character while giving back to society. However, there is still much more to do and JLGB has major plans to expand its reach and transform the lives of even more young people.
As part of the review process, JLGB launched a campaign earlier in the year to find new trustees to join our board and were delighted to receive not just some brilliant applicants, but so many compliments from both the Jewish and wider charitable sector on the professional and best practice approach in which we have conducted our search. We are also thrilled that as a result of our campaign, the first two new trustees have joined the board and more will be joining over the coming months.
Our campaign centred on finding new trustees with significant experience, particularly in the areas of fundraising, governance and partnerships to help take JLGB to the next level. To support us in this mission, we are delighted to welcome the first two new trustees, Ruth Dwight and Symmie Swil to the board.
Ruth is currently Programme Director at the Citizenship Foundation, which is committed to inspiring young people to take part in society as equal members. She has previously been a trustee for the Tibetan Jewish Youth Exchange and has been heavily involved in Jewish Youth Movements since the age of 8. Ruth has also been a volunteer youth leader, Schools Development Director and Advisory Board member of AJ6 and her father, Prof Bernie Cohen, was a member of JLGB Pipe Band in Glasgow and went on the inaugural JLGB Israel Tour.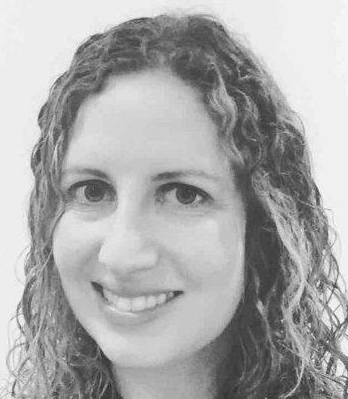 Symmie currently works at Investec, focusing on strategy development for the corporate and institutional bank. Prior to this, she spent 8 years in investment banking focusing on mergers and acquisitions and equity fundraisings. Symmie previously founded a Jewish women's networking group and participated in a Jewish charity trustee training programme in Sydney and has been involved in a number of formal and informal mentoring initiatives, including currently participating in the Arrival Education Mentoring programme for disadvantaged high school students.
We would like to sincerely thank all the trustees that have served their periods in office: Howard Kemp, Richard Cirsch, Michael Gladstone, Lewis Lane, Harvey Livingston, Michael Livingston, Dean Lush, Lee Sidney, Alan Simberg, Jacques Weisser and Edna Terret. We are extremely grateful to each and every one of you for your passion, time and dedication to JLGB and for helping us to shape the future of Jewish youth.