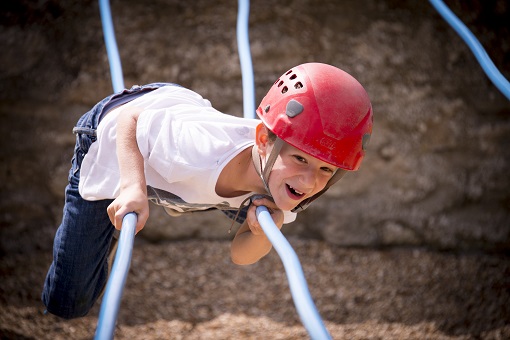 Shipwrecked! Children Set Sail for JLGB "Treasure Island" Themed
Junior Camp
There is a reason treasure maps and telescopes are the new must have items for youngsters this spring. Junior Spring Camp is on the horizon and this year the theme is 'Treasure Island'.
Uniting JLGB Juniors from across the country, the four day affair forges friendships over a series of adventures and creative activities - friendships that last a lifetime as reunions occur year after year at other national events. Together, participants will conquer the 'leap of faith' challenge, sculpt sand structures, and make their own unique pirate hat which will be showcased at the pirate disco ball, a high seas event.
Searching for buried treasure is centred on discovery, a reflection of the participants' stage of life. Through fun and engaging activities, participants discover their unique talents and everything that makes them special - skills they will use to complete team challenges.
The camp is about adventure, imagination and discovery. It's also about gaining confidence, making friends, and having fun.
JLGB Junior Spring Camp runs from 28 April - 1 May and is strictly Kosher and Shabbat observant. Member or not, the camp is open to all in school years 3-6.
To join over 70 young people already registered on camp, go to www.jlgb.org/juniorcamp to sign up. Or for more information call 020 8989 8990.
LATEST NEWS!
Junior Summer Camp has now launched! All 8 -11 year olds are invited to join an action-packed adventure week. Junior Camp will be taking place during JLGB Senior Camp from the 30 July – 2 August at the same campsite. The theme will also be 'emoji' and many of the activities will be the same as the seniors are taking part in but specially tailored to the younger age group. Highlights from last year included team sports, stage make up, Israeli dancing, cookery and arts and crafts. Expect the Talent Show to be a night not to miss! Sign up now at www.jlgb.org/juniorsummercamp.