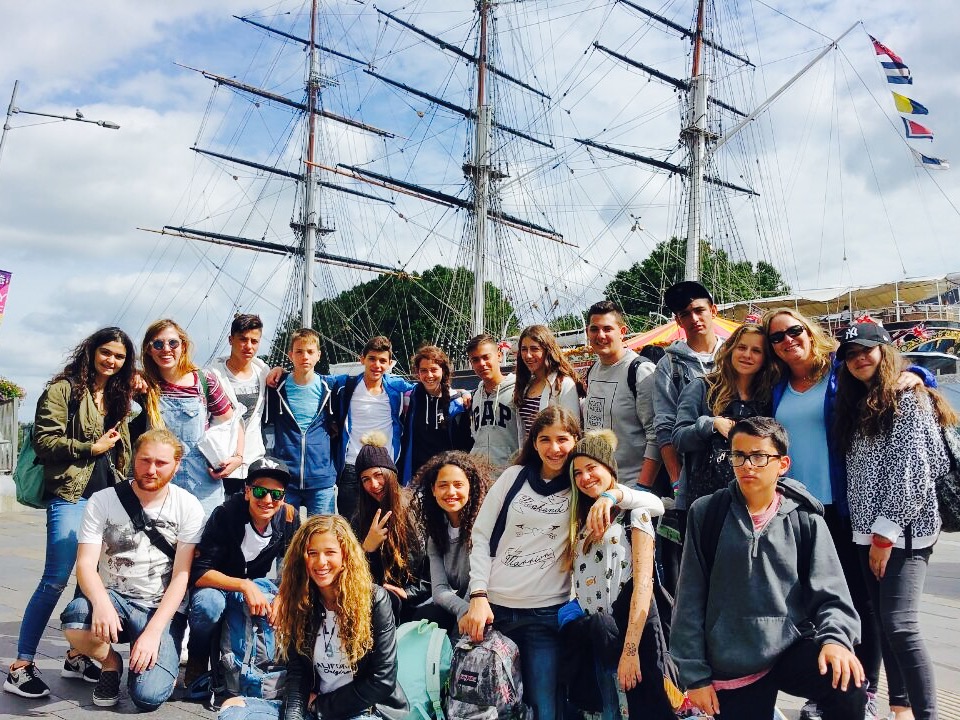 150 Internationals Join Once in A Lifetime London Tour
150 young people from around the world joined us in London this summer for JLGB's International Summer Programme. The teens came from communities across Israel, Ukraine, Russia, France and the Netherlands and kicked off their visit by joining our spectacular summer camp. The unique blend of cultures was showcased by the guests when they hosted an International Takeover day, where the whole of camp got involved in activities run by the delegates from each community, including pitta bread making and clog racing.
After a week of fun, adventure and making new friends from around the world, they embarked on a 5-day whistle stop tour of London, taking in all the sites with JLGB volunteer leaders acting as their tour guides. Highlights included a boat tour of the Thames, a visit to the Harry Potter Studios and the Changing of the Guard outside Buckingham Palace. As well as learning about British culture and heritage, the young visitors explored their Jewish identity at Bevis Marks Synagogue and the Holocaust Memorial in Hyde Park.
JLGB hopes to have even more International partners next year and communities from around the world should visit www.jlgb.org/international for more information.