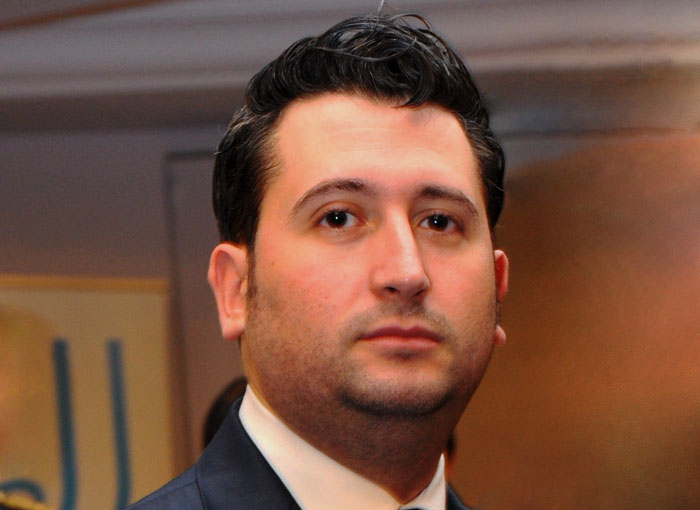 JLGB CEO, Neil Martin awarded OBE in Queen's Birthday Honours List
Congratulations to our inspirational JLGB Chief Executive Neil Martin who has been awarded an OBE for Services to Young People and Interfaith Relations. We couldn't be happier!!
Lord Michael Levy, JLGB President said: "I am absolutely delighted at the recognition for Neil and his OBE. I'm sure I speak on behalf of everyone connected with JLGB in that Neil has been a truly outstanding leader and professional, and has done wonderful work for young people in our community and of other faiths in wider society. It is very special that he has been recognised with an OBE."
Norman Terret, JLGB Chairman added: "This is wonderful news – this well-deserved honour is a reflection of everything that Neil continues to achieve on behalf of JLGB and the way in which he inspires generations of young people to become leaders and volunteers. This OBE is an honour for Neil Martin and for JLGB too – and we really are incredibly proud of him."
Neil Martin said: "I feel truly humbled, I still can't believe it and I keep thinking of all the people who supported me throughout my journey. I'm so grateful to them all, especially everyone at JLGB and, of course, my family. Every day is a different adventure finding new ways to inspire young people, which has enabled the JLGB to now benefit thousands of young people all over the country to participate in positive youth activities without their religious or cultural needs being compromised."
JLGB celebrated its 120th anniversary last year – and has gone through major changes since Neil took up the helm 11 years ago, modernising it to become a major national award winning charity.
Some of the phenomenal JLGB achievements spearheaded by Neil include: expanding kosher Duke of Edinburgh's Award provision across the Jewish community; creating the evolve volunteering and skills initiative – launched by HRH Prince Edward and the Chief Rabbi; and pioneering JLGB's Interfaith National Citizen Service programme.
Peter Westgarth, CEO of The Duke of Edinburgh's Award said: "I was delighted to see that Neil's achievements had been recognised with the awarding of an OBE. His leadership of JLGB has inspired many more young people to do their DofE and this recognition is very much deserved."
Stephen Greene, Chair of NCS Trust said: "We were thrilled to learn that the Queen has awarded Neil an OBE. I can't think of anyone more deserving. Neil has been tireless in his advocacy for Jewish youth. But, even more so for an interfaith NCS programme - that is now a smashing success. So many young people will benefit from the experience of doing their NCS programme with their peers from different backgrounds."
Michael Lynas, CEO of NCS Trust said: "I was so pleased that Neil was awarded an OBE in the recent Queen's Birthday Honours. Neil has done so much to promote inter-faith relations among young people both in his work with JLGB, including with NCS, and in his role on the Inter Faith Youth Trust. Bringing young people together in common purpose is what NCS is all about and we are so pleased that Neil's leadership has been recognised."
Charlotte Hill, CEO of Step Up To Serve said: "Absolutely amazing, I can't think of anyone who deserves this recognition more than Neil. He's really driven the youth social action movement within the Jewish community and has been a huge ambassador of the #iWill campaign since the beginning. I'm also personally delighted, he's an awesome bloke to work with!"
Neil adds: "I am so proud of the achievements of the entire JLGB professional team, trustees and all our volunteers as we strive to help thousands more young people be prepared and succeed in a global digital world by helping them reach their individual potential and become the best possible versions of themselves."
As well as supporting young people, Neil holds several other communal positions and is chairman of Yom HaShoah UK, which organised the recent Holocaust commemoration ceremony. He also chairs the Inter Faith Youth Trust.
You can congratulate Neil on Twitter for this much deserved recognition at @NeilSMartin