JLGB Marks 50 Years Since First Tour To Israel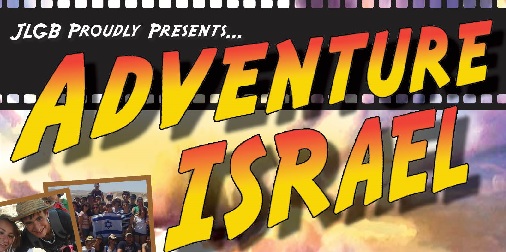 In 1962, the JLGB organised its very first Israel Tour in partnership with the Bridge in Britain. Ten JLGB members were selected from the whole of the UK, for a pioneering visit that would later be the catalyst for the Israel Tours as we know them today. Among them was a young 16 year old Ronnie Cohen (now Sir Ronald) now known as the father of British venture capital and the father of social investment. Six of the original 10 met for a reunion at the House of Lords where they reminisced and learnt about today's JLGB and its renowned Adventure Israel Tour.
50 years on and this summer saw 40 young participants take part in a unique Israel experience of a lifetime, including a special visit to Sderot where they met with SYL(Sderot Young Leaders) a leadership and social change project for teenagers that JLGB helped to establish.
We invite all those taking their GCSEs this year (Scottish 4th year) to be part of something special, to embrace your Jewish Identity and to watch Israel come to life like you've never seen or experienced it before. To register your interest for Adventure Israel Tour 2013 visit www.jlgb.org/israel