Celebration Dinner Visited By John Bercow MP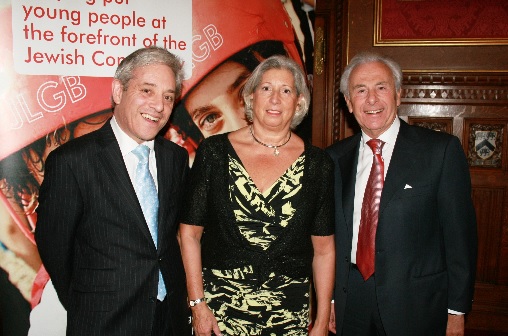 The JLGB was honoured by the Speaker of the House, John Bercow MP with a special celebration dinner at the State Rooms at Speaker's House. The evening saw a remarkable speech given by 19 year old Jess Field, who spoke about how JLGB has impacted on her life, developed her confidence and helped her to make good choices for her future.
JLGB President, Lord Levy said: "The JLGB is truly one of the Jewish community's Cinderella organisations, quietly getting on with the job in the background with little fuss but with tremendous dedication and fortitude now for more than 117 years!"
Mr Speaker, John Bercow was so impressed that he has asked JLGB to return again as he too wants to help raise the profile of this outstanding organisation, saying: "The evening showed us all first-hand how the JLGB is at the forefront of developing and empowering our youngsters to be good citizens and the leaders of tomorrow".