JLGB at the heart of new campaign launched by
HRH The Prince of Wales, alongside political leaders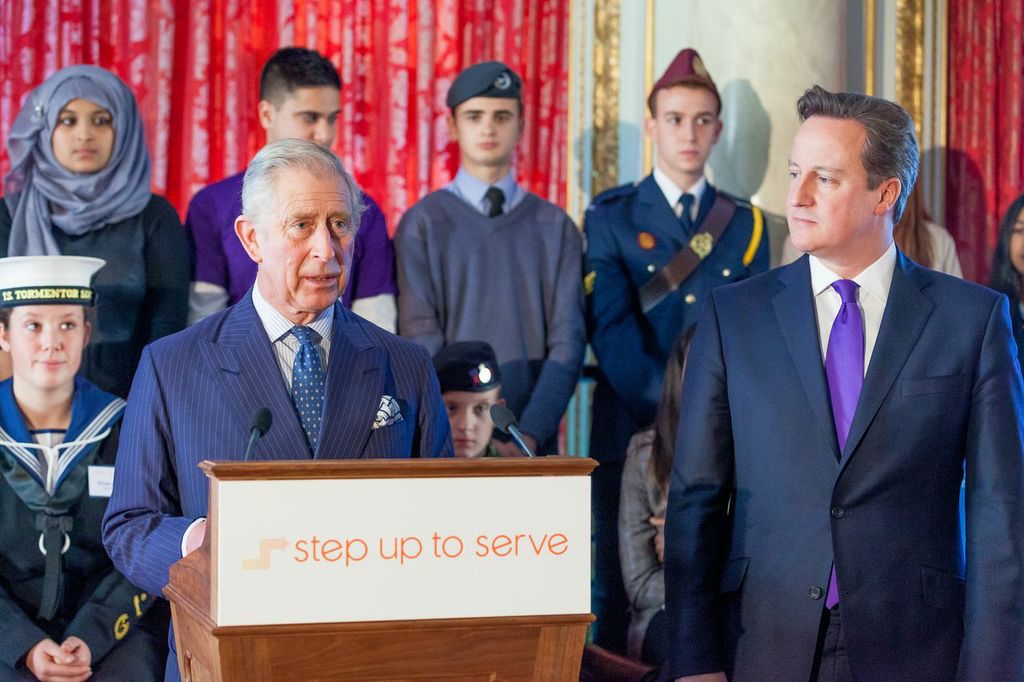 JLGB is at the heart of 'Step Up To Serve', a new independent collaborative campaign to increase opportunities for young people to get involved in social action. JLGB is lending its expertise in faith and culturally sensitive youth work, removing barriers which exist in programmes such as the National Citizen Service (NCS), vInspired and the Duke of Edinburgh's Award.
Step Up To Serve was launched at Buckingham Palace in conjunction with a national pledge initiative called #iwill which included personal commitments from HRH The Prince of Wales, the Prime Minister, Deputy Prime Minister, Leader of the Opposition. JLGB was represented at Buckingham Palace by JLGB President, Lord Levy, Chief Executive, Neil Martin and JLGB youth representative Matthew Kemp (pictured - back right).
The Lord Levy said: "I will step up and help all young people to have every opportunity to serve others by encouraging the Jewish community through its schools, synagogues, charities, communities and businesses to do even more to engage and support young volunteers to have a positive impact on society."
Speaking about the once in a lifetime event, JLGB's Matthew Kemp, aged 17, said: "It was such a great honour to be here today representing JLGB. It's so important that more young people give back to their local and wider communities through volunteering and social action because the difference we all can make is huge".
Thanks to new funding from the Maurice Wohl Charitable Foundation and the Pears Foundation, the JLGB will be leading the way and will step up and help all young people to have every opportunity to serve others by launching evolve – a collaborative Jewish community initiative for youth volunteering, social action and accreditation, through which JLGB will create a step-change in the impact young people make in society.
Read more this exciting new initiative at: www.jlgb.org/volunteeringstrategy