Hundreds Of Participants Take Part In Kosher DofE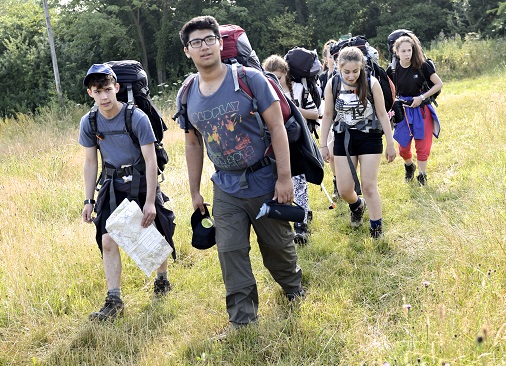 This year a record number of over 800 participants signed up to do their Bronze, Silver and Gold DofE with JLGB's Kosher and Shabbat friendly expeditions. This fantastic achievement means that in the past 5 years, over 3,000 young people have been directly trained with JLGB to do their Duke of Edinburgh's Award.
Thanks to the fantastic and on-going support from The Pears Foundation, JLGB have been able to offer DofE to all Jewish young people throughout the UK at all Jewish secondary schools, JLGB Open Groups, synagogues and youth and community groups. This wonderful provision also includes single gender groups for ultra-orthodox schools and Yeshivas, and adapted programmes for those with physical or learning disabilities with Langdon College and Kisharon.
Starting this season, two more community groups will be added at both the London Jewish Cultural Centre in NW11 and the new JW3 Centre on Finchley Road. By running DofE community groups at these two amazing centres as well as Open Groups in Essex, Hertfordshire, North London and across the provinces, JLGB ensures all Jewish young people, including those not attending Jewish secondary schools, will have access to the world's leading achievement award.
If you're aged 14-25 you can register your interest now for the 2013/2014 season. Go to www.jlgb.org/dofe and click "Apply Here Now". For more information, call the JLGB DofE department on 020 8530 8220 or email DofE@jlgb.org.