JLGB creates interactive online systems for JVN & Yoni Jesner Award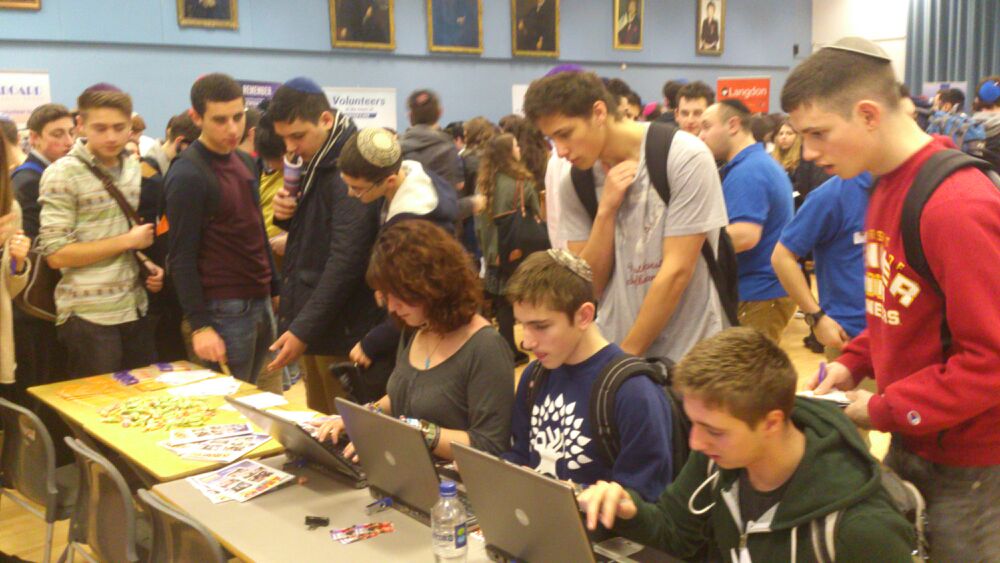 Last month, record numbers of young volunteers received their Yoni Jesner Awards at a fabulous youth-led ceremony in Camden. An incredible 144 young people received awards as part of JLGB's new pioneering online tracking system which has been trialled for the first time with this award scheme.
The Yoni Jesner Award, coordinated with our friends at JVN, is part of JLGB's overarching youth volunteering strategy - an exciting cross community initiative funded by the Wohl Charitable Trust which will support young people's volunteering from primary and secondary school, right the way through to adulthood.
"Our job is to make youth volunteering easier and more accessible" says JLGB Volunteering & Citizenship Manager, Rebecca Brookman, who continued: "Through the Duke of Edinburgh's intake alone, Jewish young people have over 12,000 hours to give to the community. Our role is to make sure that charities can really benefit from their time and energy and that these young people feel a real sense of achievement through the difference they make".
Why not take a look at the 'Strategy for Jewish Youth Volunteering', which is supported by over 50 charities and organisations, at www.jlgb.org/volunteeringstrategy