Central London Got A Lot Louder With JLGB Band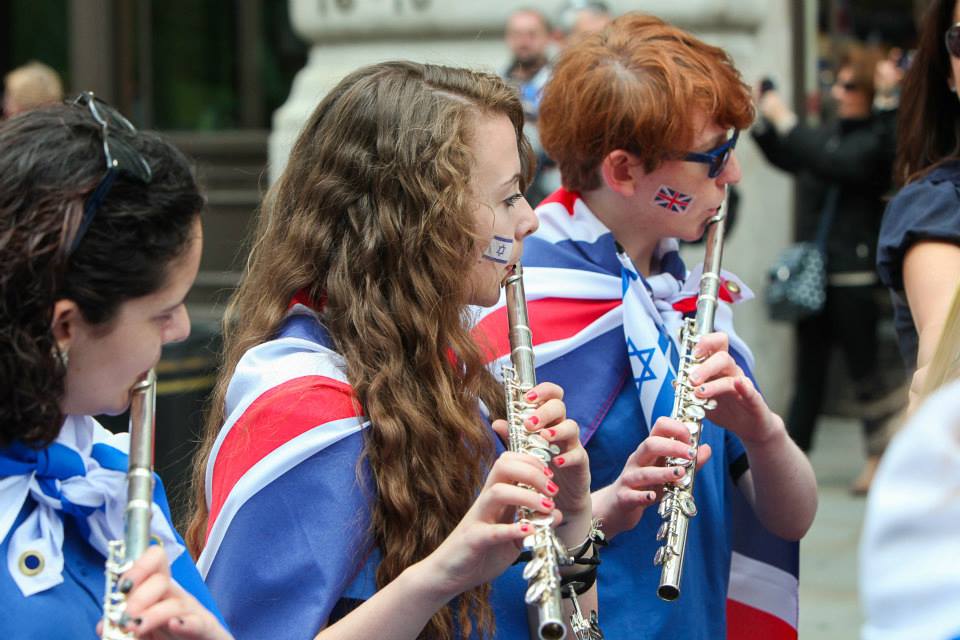 Central London was awash with blue and white as thousands of people gathered in London for the Israel 65th Closer to Israel Parade in June. Proudly heading the procession were our very own JLGB bands who performed rousing renditions of Israeli, British and popular tunes. JLGB members and leaders stood alongside families, children and ex-servicemen as they showed their support for Israel.
A parade of open-top buses and floats carrying groups of Israel supporters travelled up Piccadilly, as more than 50 groups were represented in the parade, and each was announced to spectators as they marched passed Eros at Piccadilly Circus.
The JLGB has always believed music is a great way to discover creativity and unleash the potential of Jewish youth as it develops self-confidence, self-esteem and transferable skills which can be taken anywhere in the world.
If you already play a woodwind, brass or percussion instrument, or would like to learn, then JLGB Bands are the place to be! JLGB Bands meet in Hendon, Barnet, Manchester and Redbridge on weeknights. For more information and to get involved, email bands@jlgb.org.